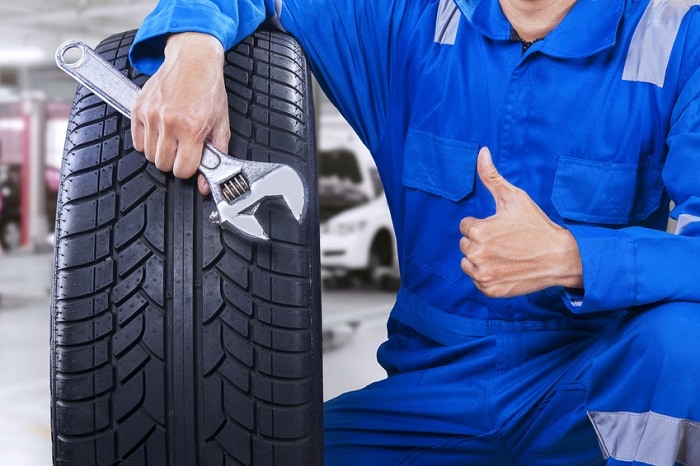 The Toyota Tacoma and Toyota Tundra are exceptional trucks for on and off the road, and both render impressive capability and power. With great power, however, comes great responsibility - car maintenance. Tires, specifically, are important for optimum performance, and buying the right ones is half the battle. Our factory-trained technicians at MotorWorld Toyota can help, your trusted source for "Toyota service near me."
When you buy tires with us, we go by the three S's - Shop, Select, Schedule. You can view our tire selection online or come to our Toyota dealership for a complimentary inspection from our certified tire experts. Once you have the ones in mind that you want, we can order them (if we don't already have them in stock) and schedule an appointment to have them installed at your convenience.
Nobody knows your Toyota truck better than we do, so we can make recommendations based on lifestyle, speed rating, tread type, and more, matching them to your exact vehicle and needs. In the same regard, we can help you make the call if it's time for replacement. Our Toyota dealership tires consist of Bridgestone, Dunlop, Goodyear, Michelin, and Yokohama, plus many more.
Come to our new and pre-owned Toyota dealership near Mountain Top, PA and get started on your new Toyota tire purchase. We even offer road hazard coverage complimentary on eligible tires. And if you're due for a tire rotation or alignment adjustment, just make an appointment online!