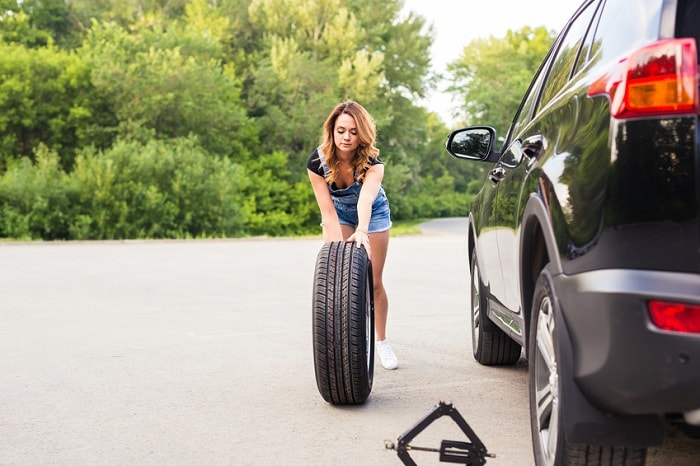 At MotorWorld Toyota, we want you to know how to change a tire, so you can safely make it to our Toyota dealership for a tire replacement. Many people think that changing a tire is daunting, but it's actually pretty simple with the right tools. Here are the steps to take if you get a flat tire in Wilkes-Barre, PA.
1. Move off the road and find your tools
When your Toyota car gets a flat tire, navigate to the side of the road and get as far away from traffic as possible. Then, locate the three tools you need to change your tire: a jack, tire iron, and spare tire.
2. Loosen the lug nuts
Without removing them all the way, loosen the lug nuts on the wheel with a flat tire.
3. Raise the car
You'll then insert the jack under the tire, and raise up the car so that the wheel is off the ground.
4. Remove the tire
Then, remove the lug nuts and the tire. Keep an eye on the lug nuts, because you'll need them later.
5. Install the spare tire
Carefully align the spare tire to the wheel studs. This may take some time, so be patient—they will fit. Screw the lug nuts back on but don't tighten them fully.
6. Lower the tire
Now you're ready to lower the jack and remove it from under the tire. You'll then be able to tighten the lug nuts completely.
7. Visit our Toyota dealership
Driving slowly on the spare tire, bring your Toyota vehicle into our service and parts center for a tire replacement or patch. Our Wilkes-Barre Toyota dealers are ready to help you get back on the road in no time.