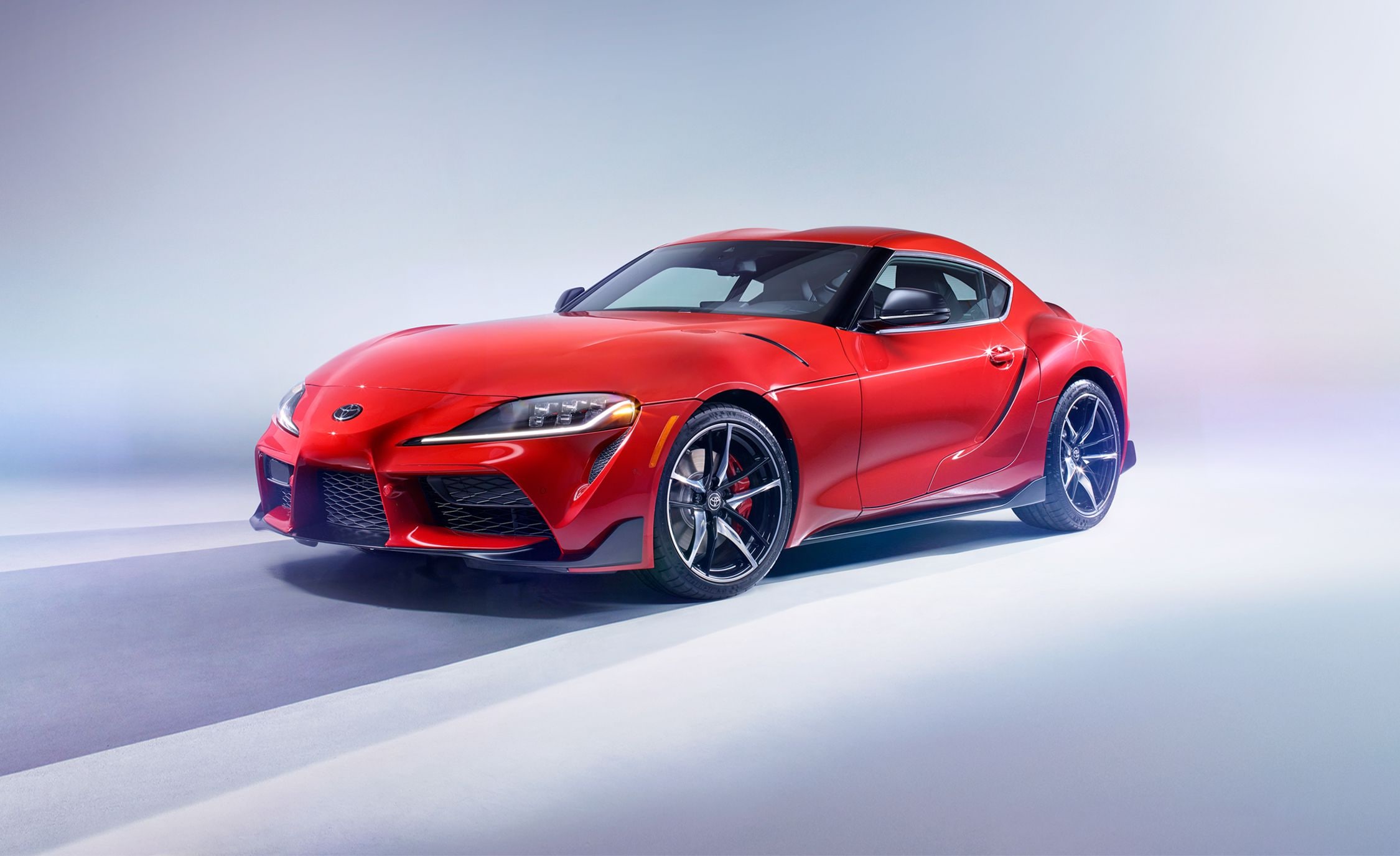 As the 2019 North American International Auto Show picks up speed in Detroit this month, everyone is talking about the debut of the 2020 Toyota Supra. Our Toyota dealers at MotorWorld Toyota are happy to share the details with you, and you'll be the first to know when we have this car available on our dealership's lots.
Here's a look at some of the details we know about so far.
2020 Toyota Supra Details
This snazzy sports car was created in partnership with BMW. The basics:
3.0-liter turbocharged engine

Puts out 335 horsepower

365 lb.-ft of torque

Eight

-speed automatic transmission with a launch-control function

F

ront-engine and rear-wheel drive
This sleek little car is packed with power and speed, and some are saying it's set up for occasional track use. It's a comparable car to the BMW Z4, as they share a newly developed rear-wheel drive platform for sports cars. However, one difference is that the Toyota Supra is a coupe, and the BMW model is only a roadster.
What Are People Saying?
Now that the 2020 Toyota Supra has been introduced at the Detroit Auto Show, everyone's talking about this car. Some are bothered by the fact that there's no manual transmission option, a feature of many sports cars.
But, the consensus is that the exterior styling of this Toyota car is unique, modern, and gives other sports cars a run for their money.
While the 2020 Toyota Supra is not yet available, our Toyota dealers are glad to show you other new Toyota cars in our large inventory, like the 2019 Toyota Camry. Visit us today to learn more about our financing services or our Toyota service and parts center.