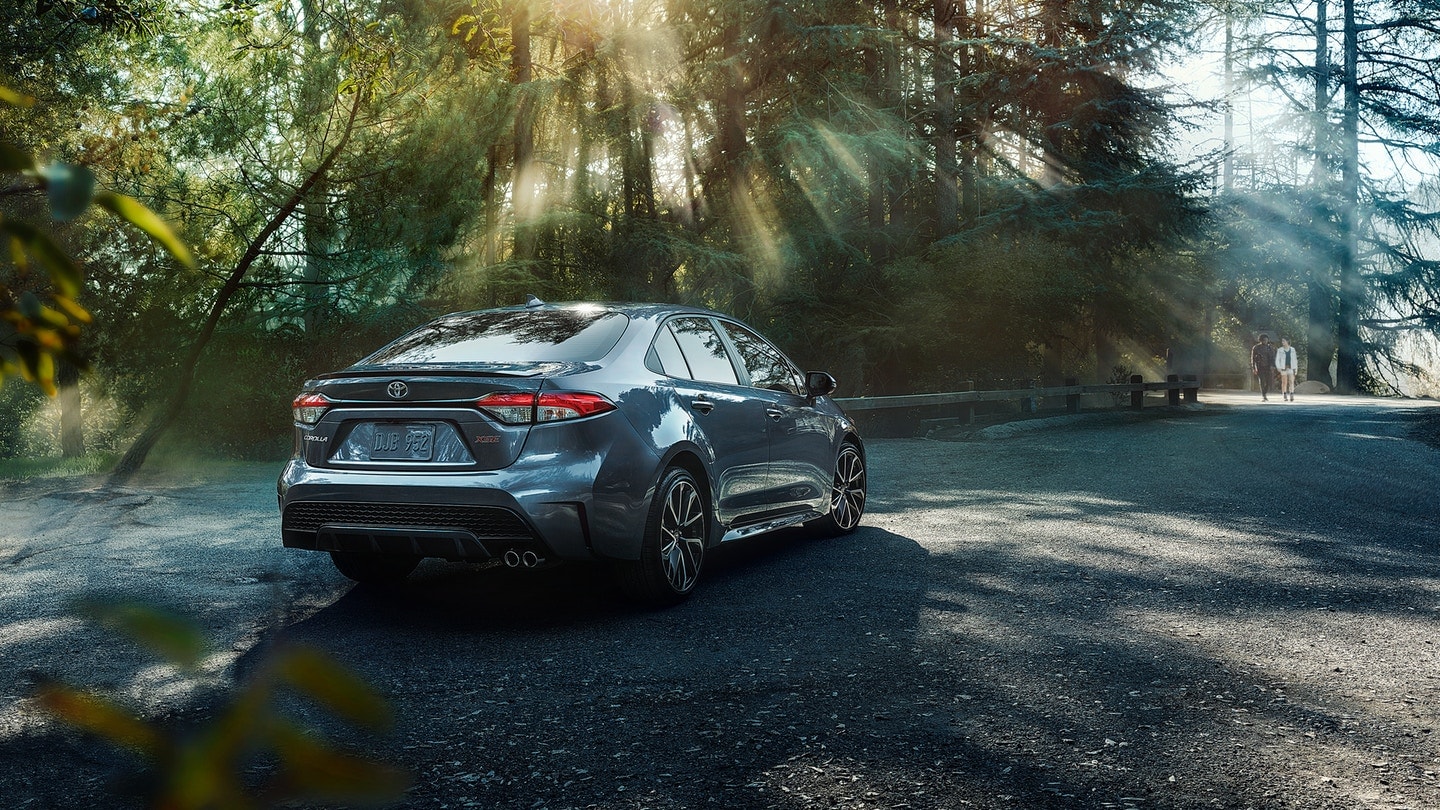 If you look back at the 2017 Toyota Corolla and even much earlier versions of the ever-popular car, you'll quickly understand why the vehicle has been a best-seller for generations. While the Toyota brand got it right with the Toyota Corolla from the very start, the automaker introduced the most serious changes to the automobile's makeup with the 2020 Toyota Corolla. These changes have made people wonder how the all-new Toyota Corolla compares to rivals like the 2020 Nissan Versa.
Like the other Toyota cars in our new car inventory, the redesigned Toyota Corolla fares well when it's compared to vehicles like the Nissan Versa. Even though the Nissan Versa underwent a makeover for the 2020 model year, it's still only offered in sedan form whereas the Toyota Corolla is available as a sedan and hatchback. It should also be noted that the Nissan Versa is a gas-only vehicle while the Toyota Corolla is offered in gas-only and hybrid versions.
In gas-only form, the 2020 Toyota Corolla is eligible for two engines while the new Nissan Versa only has one. Even the base engine in the all-new Toyota Corolla is more powerful than the one in the Nissan sedan, producing 139 hp and 126 lb-ft of torque compared to 122 hp and 114 lb-ft of torque.
When you contact our Toyota dealership near Binghamton, PA, we'll explain that both vehicles are outfitted with some advanced safety features, but the Toyota Corolla has one you won't find on the Nissan Versa—a traffic sign reader. While Apple CarPlay™ is standard on all 2020 Toyota Corolla trims, it's only standard on the Nissan sedan's top models.
To learn more about how the 2020 Toyota Corolla compares to the new Nissan Versa, visit MotorWorld Toyota on MotorWorld Drive in Wilkes-Barre, PA today.