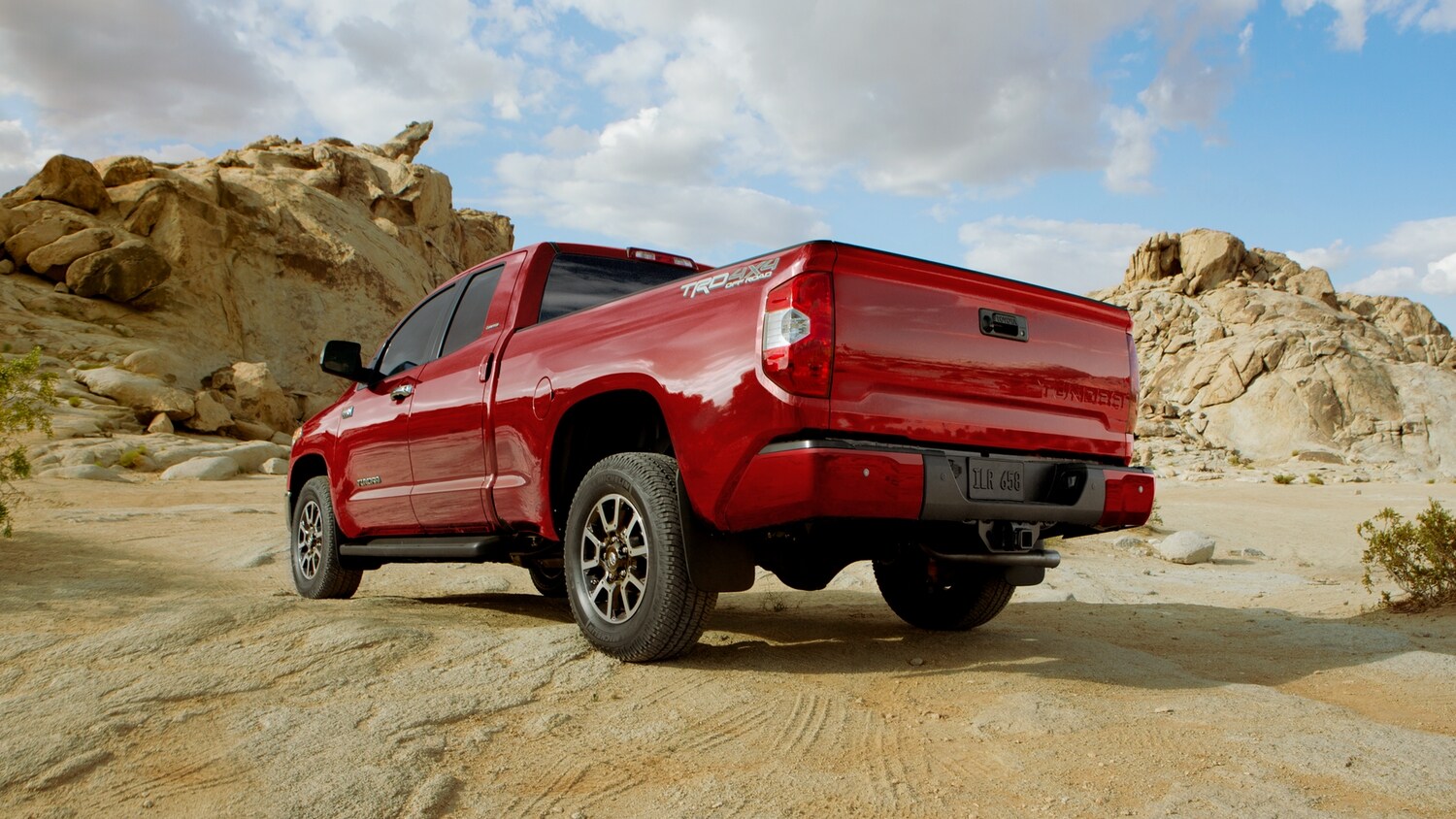 The market is glutted with powerful trucks. It can be very difficult to know which vehicle is the right choice for you. The 2018 Toyota Tundra is reliable vehicle capable of going off-road. It's the perfect truck for adventurous drivers, working men and women, and even families. At MotorWorld Toyota, we're happy to offer our customers a well-stocked lot of Toyota vehicles.
The 2018 RAM 1500 is often compared to the Toyota Tundra. Both are large, sturdy trucks but they have a lot of differences. The Toyota Tundra offers drivers more safety upgrades, like collision warning and a lane departure warning system.
The Toyota Tundra can also be equipped with a driver alert system, which sends warnings to inattentive drivers. Toyota Tundra trucks have larger wheels and a longer wheelbase than the RAM 1500 does. This gives the Toyota Tundra smoother, easier handling capabilities. Both trucks have multiple trim levels, but the Toyota truck typically has a much large cab. Cargo space is important both for passengers' comfort and storage space.
The standard model Toyota Tundra can tow 6,400 pounds compared to the RAM 1500 standard model's 4,210 pounds. The extra towing power can make a big difference. Toyota offers new drivers a very generous warranty. Scheduled maintenance is covered for two years or 25,000 miles. RAM on the other hand, doesn't pay for scheduled maintenance.
If you're ready to drive home a brand-new Toyota truck, come see at MotorWorld Toyota. We're conveniently located at 150 MotorWorld Drive. Our Toyota dealership can tell you more on why you should choose the Toyota Tundra over competitors like the RAM 1500. Our personable, experienced staff can help place with you with the vehicle that works for your needs. We look forward to helping you!