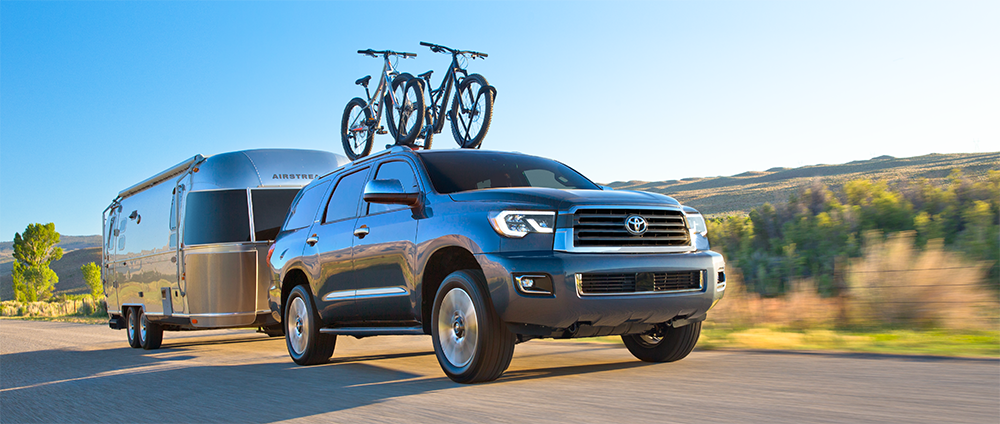 MotorWorld Toyota has many Toyota trucks for sale that are great for towing. We also have many used and new Toyota models like the 2017 Toyota Tacoma or the 2019 Toyota Corolla. But if you're looking for a truck or car that can pull a load, and you're are new to towing, where do you start?
Before you begin, you'll need to ensure that you have all the necessary tools and equipment, especially if the hitch doesn't already come with your truck or car. You need to be certain of the maximum weight your vehicle can tow, so check the manufacturer's specifications. Weight restrictions will govern what class of hitch you will need (there are five). Other components you'll need are a hitch receiver with a drawbar and hitch ball.
Next make sure that you have employed chains for added security, and properly connect the wiring so that your trailer will have brake lights. Always check that the lights are working before heading out on the road.
Just to be certain your car can pull the trailer adequately, weigh the trailer. This can be done at a truck stop, for example.
Remember that driving your car with a trailer attached is going to handle differently. Be extra cautious when changing lanes or making a turn, as you have a lot of extra vehicle to account for. Take things slowly.
Our Toyota dealers have the 2019 Toyota Tacoma in stock now, which has a towing capacity of 3,500 lbs. This is a great option if you're looking for a dependable, powerful vehicle that can tow a variety of trailer types.
Get in touch with our team of professionals at MotorWorld Toyota in Wilkes-Barre to learn more about our inventory and financing options.